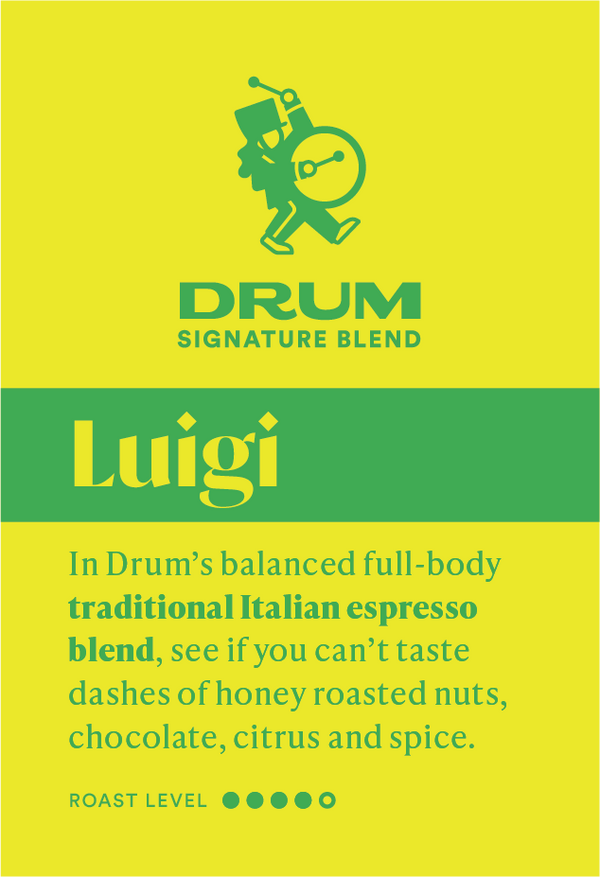 Luigi is dedicated to Italian American jazz drummer Luigi Paulino Alfredo Francesco Antonio Balassoni aka Louie Bellson. Best known for his work in the 1940s and '50s with Tommy Dorsey, Count Basie, Benny Goodman, Harry James, and Duke Ellington who called him "The world's greatest drummer." He was also a drumming innovator credited with pioneering the use of two bass drums and other inventions.
Bellson and his wife, actress and singer Pearl Bailey, had the second highest number of appearances at the White House (only Bob Hope had more). "La vita inizia dopo il cafè." Life begins after coffee.
*Please note, Luigi is specifically roasted and blended for the high pressure espresso brewing method and tastes best as such.